Welcome to Telford & Wrekin Interfaith Council
We commit ourselves in a spirit of friendship and co-operation to work together as people of faith for a just and inclusive community within Telford & Wrekin.
Helping to keep the 'Unity' in Community through building and maintaining conversation and co-operation between all Faith and Cultural Groups
This focus will allow us to work together to 'Serve', 'Support'
and 'Care' for all within the Telford and Wrekin Borough...and beyond.
In 2020, the TWIC also became one of the first Interfaith Organisations in the UK to sign up to the Peace Pledge, whose aim is to foster a true culture of peace throughout the World.
World Religion Day
This has been celebrated the 3rd Sunday of January since 1950.
It calls for all religions across the world to recognise that they all have a common spiritual goal and works to promote unity. As I do within Telford & Wrekin Interfaith- we promote unity in community. Together we can all overcome historical differences and work to make a better world for all people.

Please reach out to people of other faiths. Learn about their faith and understand their beliefs.

We all have a heart and feelings we can make small steps to make the world a better place.

#WorldReligionDay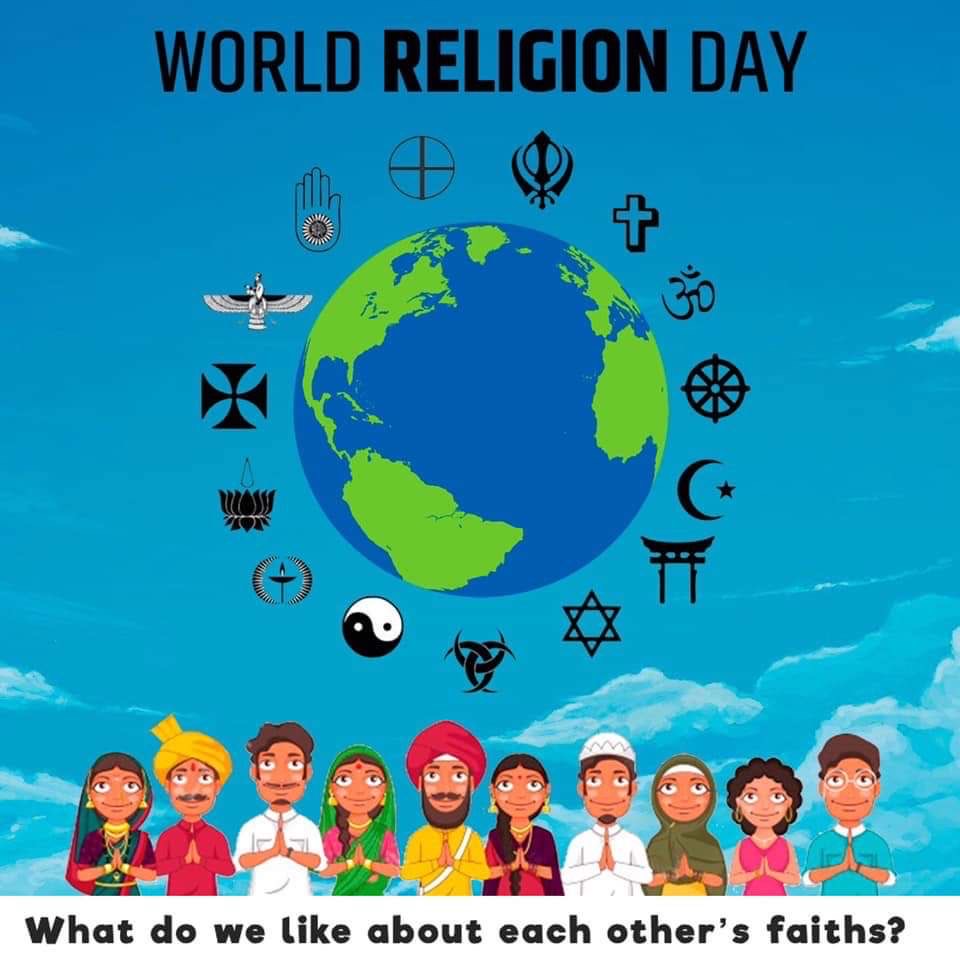 Most Importantly we have been able to help by providing:
Fresh Fruit as part of
Breakfast Provisions
Since April 2020 - Jan 2022 and counting...
Featrued Videos
---
Message from Lord-Lieutenant
COVID 19 - Vaccination
Councillor Shaun Davis - 'Care to create a better borough'
National Day Of Reflection 2021
UP Coming Events
---