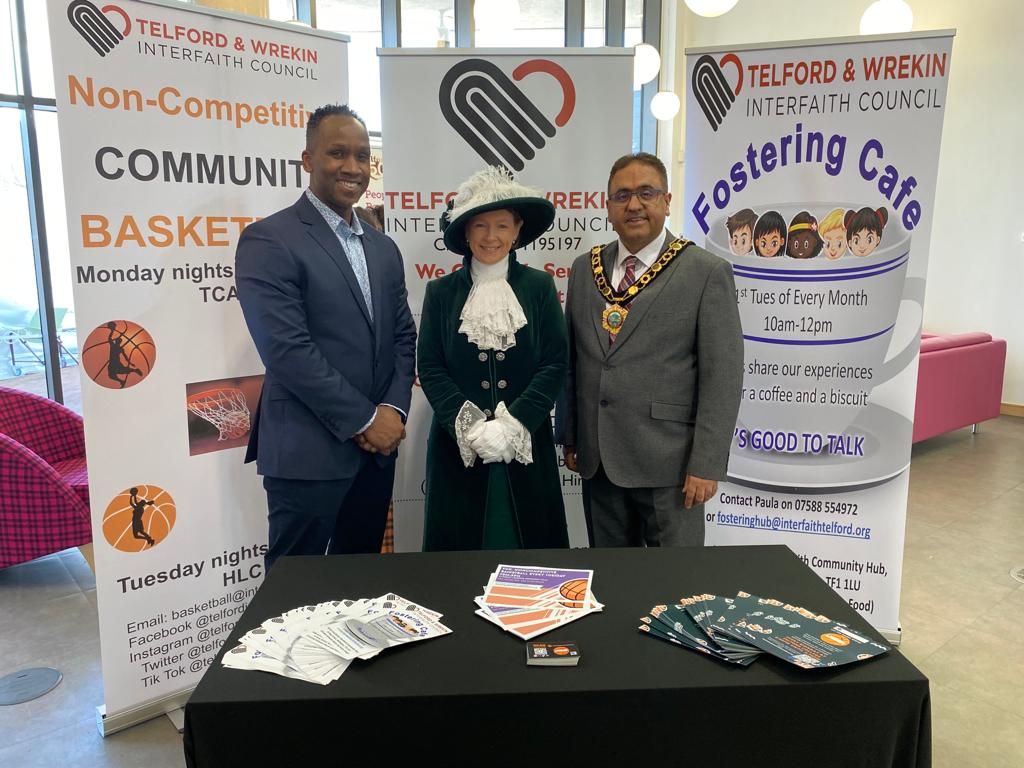 We are a non-competitive community basketball initiative based in the Telford and Wrekin Boroughs. Our philosophy is the belief in community, inclusivity, unity, and diversity through the sport of basketball. The unique difference between Telford Interfaith Community basketball and other basketball organisations or clubs is that we do not compete or enter into any such competitions; in fact, we are not a club. We are a charity-led initiative that facilitates the wider community that simply wishes to enjoy the game of basketball or learn the game and have fun doing so.
We welcome everyone to come to our sessions and simply have fun while improving or maintaining fitness levels. At any one of our sessions you will be engaging with folks from a wide range of cultural representation from within the Borough of Telford and Wrekin. Another unique identity of the inclusivity of the Telford Interfaith Community Basket is that we have both males and females playing the game together at all our basketball sessions. Make no mistake about it, once you are exposed to one of our basketball sessions you will quickly realise the strength in unity, the non-judgemental attitude that everyone displays and the strength in support that everyone gives and receives on and off the court regardless of your basketball skills.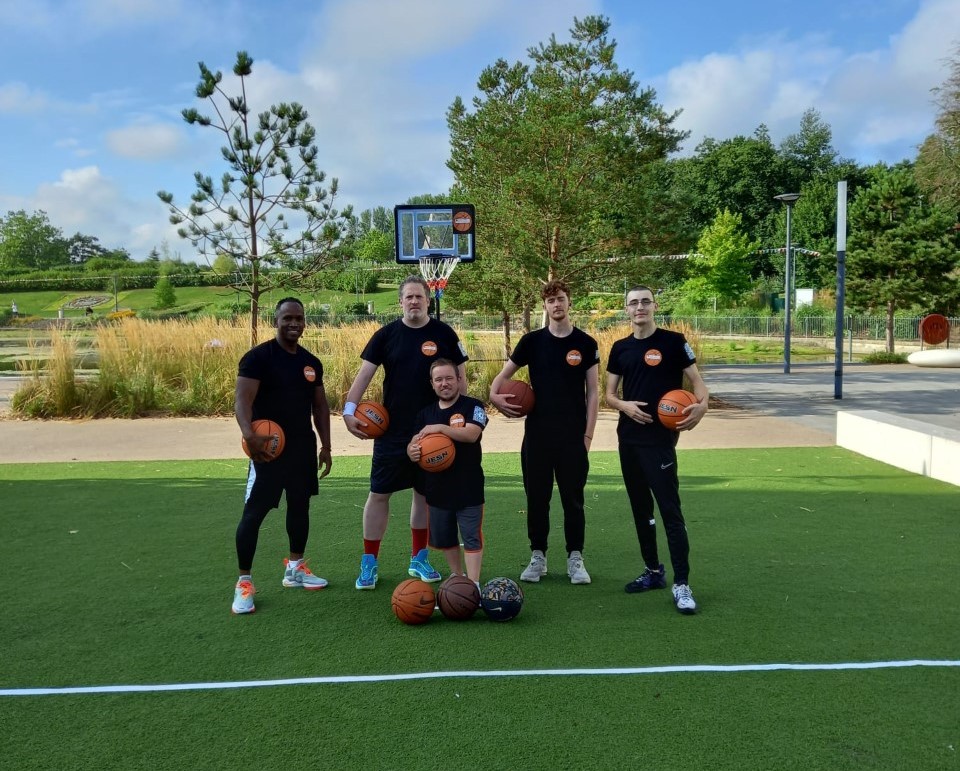 We recently received donations from Sports England in connection with the commonwealth games in 2022 of up to two dozen basketballs and other equipment, including a plaque confirming their support for the Telford Interfaith community basketball initiative and its impact on the community. We have also received the Mayor's Building Bridges award for providing a service that breaks barriers in Telford and Wrekin. In addition, as a representation from the basketball influence at the Telford and Wrekin Interfaith Council, we had the honour of meeting the queen consort on Her visit to the Borough, further raising the awareness of community and the sport.
We currently run two sessions per week, Monday nights from 8 pm to 9:30 pm at Telford College of Arts and Technology (TCAT), and Tuesday evenings from 7 pm to 9 pm at Hadley Learning Community (HLC). A recent poll suggests that up 47% of those who attend the Telford Interfaith Community basketball sessions do so because they wanted to meet up with friends, make new friends, get fitter, stating that It's part of their overall health plan, to Improve their mental health and to learn the game. Furthermore, 80% of their experience was rated as 'Excellent' while others rated it 'Very Good'.
We are very grateful to the Mayor Cllr Raj Mehta, chair of the Telford and Wrekin Interfaith Council and its Trustees for their continual support as we seek to bring the sport of basketball across the borough in ways that positively impacts the wider community.